Everyone you know has a Facebook page.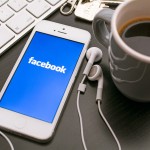 Some have personal and business pages. Whether you are a Facebook believer, addict or self-proclaimed Facebook avoider, there is no question that social media is here to stay.
Sharing on Facebook can be a positive way to connect with others…oversharing is almost always a recipe for disaster. So, regardless of how you might use Facebook for personal entertainment, there are some general guidelines for getting the most out of a business page.
Here are a few DOs and DON'Ts:
Do set up a professional looking page that reflects your business, company, or organization. This means use a logo that is properly sized, create a cover image that represents your company and fill out the About Us section as thoroughly as possible. Be sure to include your company address, contact info, phone, email, etc.
Do create a strategy for your social media efforts. Decide what you want the page to do for your business. You might want to create weekly themes and regular postings so readers can look forward to your daily feed.
Do post content that is relevant to the audience you want. If you want engagement (which you do), you need to provide information that people will find useful and interesting.
Don't focus on how many LIKES you have. It's about connecting with people that you can convert to customers rather than having a million "likes."
Don't bash your competition on your page. Be positive. Showcase your work occasionally not daily.
Don't "sell" constantly. Actually, if you have an engaged audience, you shouldn't have to "sell" at all. People want to do business with those whom they feel a connection. This is about building relationships.
Don't worry if all your posts don't get a lot of likes, views or comments. Facebook has a great insights section. Review the insights on a weekly and monthly basis. You can adjust content based on history. If videos get lots of engagement then use more of that type of content (for example).
Remember, success using social media and especially Facebook is a series of trial and error. Repeat what works, eliminate what doesn't. Have fun. Be positive. Share your knowledge. Make new friends.