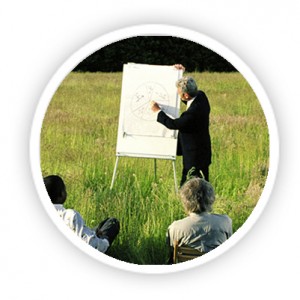 By partnering with MindSeedCreative Marketing Services to outsource part or all of your marketing efforts.  We'll optimize your efforts by creating a strategic, fully integrated marketing plan designed to stretch your budget and maximize results!
As your external marketing resource, you'll have more time to focus on other critical aspects of your business. MSC creates, manages, implements and reports on all aspects of your marketing program.  You benefit by having a staff of seasoned marketing professionals proactively manage your marketing programs and help you reach your goals.
The MSC team of specialists develop effective marketing programs which include traditional, non-traditional and grass roots initiatives with an entrepreneur approach tailored to meet the goals and objectives of our clients.  This includes any marketing initiative whether it be strategic planning & development, Internet marketing, WordPress website development, branding, marketing communications, advertising, PR or promotions.  View our complete list of marketing services.
Our Process
We begin by evaluating your current marketing programs to identify where there are opportunities for optimization. This includes taking a close look at your top competitors and identifying/developing your differentiation and key advantages over them.  From there we develop a customized integrated marketing plan which includes our recommendations for the top prioritized marketing initiatives that all will give you the best results.
Contact us today so you can begin to see the results you've been looking for!